The streamlined ultra-thin design with less air resistance to facilitate the arrival of purified air to operation wound.Overhead built-in power supply system, avoiding the complicated installation of wall-mounted control box.Light suspension system of balance body, six groups of joint interaction, easy mobility, stable positioning, 360 ° allround design, fully meeting the height and angle requirements for operation.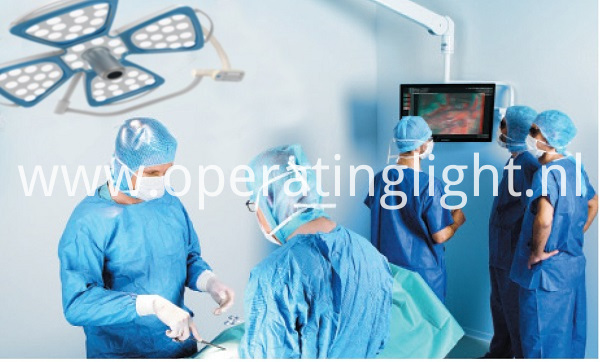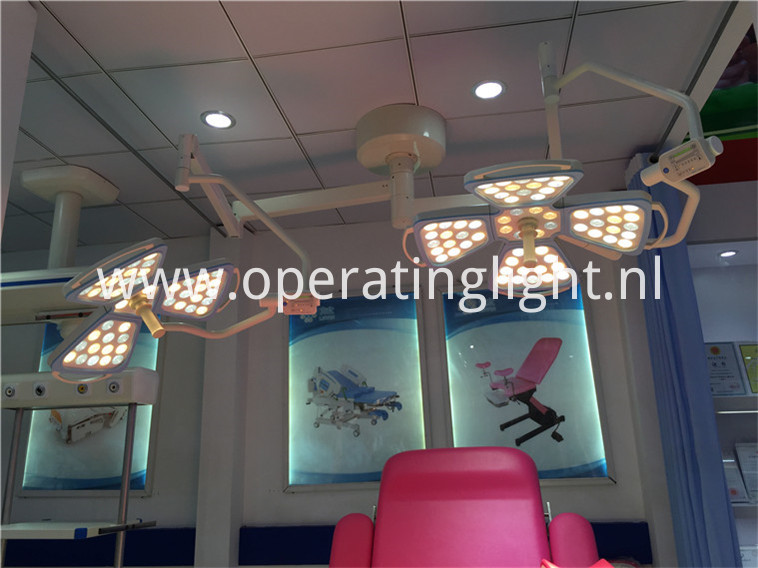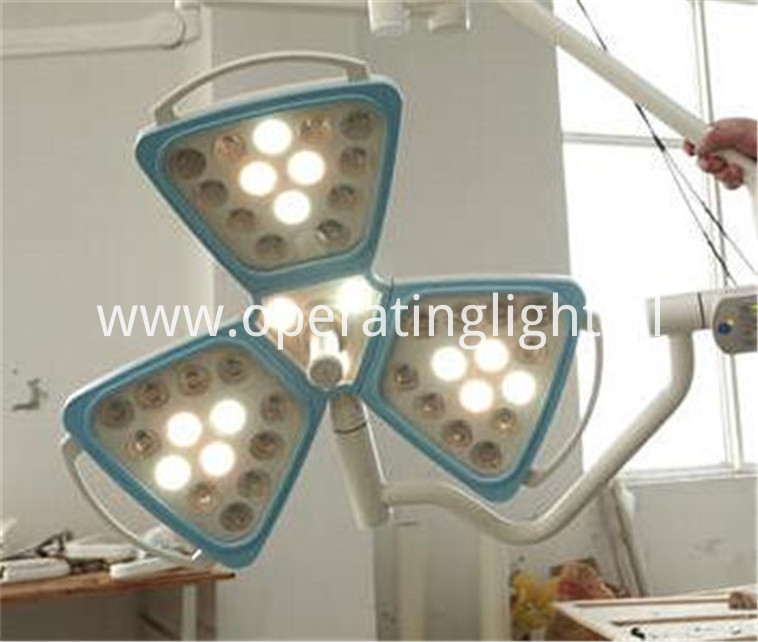 Long Service Life-span
Perfect green light source new LED green light source, bulb service life-span over 50000 hours
Perfect Cold Light Effect
Perfect green light source new LED green light source, no radiation, no ultraviolet, no infrared, no radiation and low energy consumption, little temperature rise and perfect sunlight like shadowless effect
Ideal Purification Requirements of Shape Design
Cruciform design of the lamp shape, allow the light to bypass the surgeon`s head and shoulder block, reduce light source, achieve real shadowless effect. Compared with the traditional circular lamp, the block size was reduced by 30%, improved purification effect, meet the demanding requirements of clean operation room
Deep Lighting and Perfect Shadowless Effect
Arc focus design generating a great shadowless effect and deep lighting effect, Ingenious escape the doctor's head and arm block
Human interface design
With a deep cavity, surface, and the background of three control modes to meet hospital demand for different surgical lighting
Energy saving
30% reduction in energy consumption, impact resistance, high luminous efficiency. Shock resistant. Zero mercury. No inafared light or UV emission.
Six group joints
Six group joints move together and moves smoothly, positions good and stable. 360 universal design can satisfy various needed height and angle in the operation
Four control modes
With a deep cavity, superficial, and the background of three control modes to meet hospital demand for different surgical lighting
Unique designed LED optical system with a higher light utilization rate as much as 2 to 3 times of ordinary ones